New look...better features...same great service!
We are excited to announce some changes to make the ICB Business Online Banking experience even better. These updates, which went live October 30, included enhanced features and a better user experience.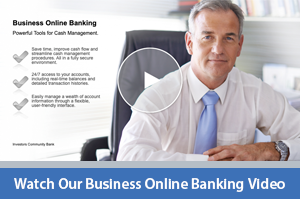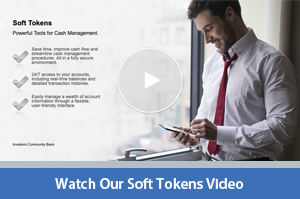 Getting started:
• Hover your mouse over the green "Online Banking" button at the top right corner of the page
• Select "Business" (previously CMO)
Here's what changed:

• Redesigned look to make your business banking quick and easy
• Convenient sign-in process
• Better navigation with less clicks
• Updated ACH Manager for sending electronic payments
• Enhanced security options and account alerts
You should have received a two-page user guide in the mail to help you navigate the changes. Click here to view your copy. If you have any questions or need additional assistance, contact the Electronic Banking department at (920) 645-6191 or by email at service@icbk.com.
Enter the Online Banking Portal

Not currently enrolled in online banking?
To enroll your business, please contact a Treasury Management Specialist.